Youth Expeditions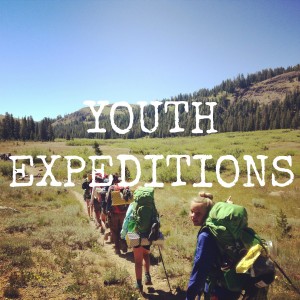 Great friends. Silly stories. Unbelievable accomplishments.  Each trip I go on with InspireOut, I realize just how much I am capable of achieving both in the backcountry and frontcountry.  Looking forward to our next adventure. – InspireOut Trekker 
InspireOut incorporates a philosophy of leadership and stewardship while providing inspiration through different subject areas such as art, astronomy, cooking, survival skills, and more.  Children will have the chance to step away from the distractions of the busy world to explore nature's wonders, while also developing confidence and personal awareness.
CLICK HERE FOR INSPIREOUT CALENDAR OF PROGRAMS
REGISTRATION OPENS FEBRUARY 15, 2017

2017 SUMMER PROGRAM:

Program
Dates
Ages
Max/Min Participants
Costs
Enroll
Status
Join us!
YBC-116 NOVICE
*Transportation provided
SUN JUL 16-
TUE JUL 18
Entering 5th-
6th grade
10 max,
8 min
$285
2/10
Enroll


YBC-216 NOVICE
*Transportation provided
SAT JUL 29-
MON JUL 31
Entering 5th-
6th grade
10 max,
8 min
$285
8/10
Enroll
YBC-316 NOVICE/INTERMEDIATE
*Transportation provided


TUE JUL 25 -
FRI JUL 28
Entering 7th-
8th grade
10 max,
8 min
$330
10/10
YBC-416 INTERMEDIATE/ADVANCED
*Transportation provided
FRI JUN 9 -
MON JUN 12
High school
10 max,
8 min
$330
9/10
Enroll
InspireOut bicycle adventure tour of California's coast!! YBC-516
TUE AUG 1-
SUN AUG 6
Entering 8th grade or higher
**Approval Criteria
10 max,
8 min
$475
1/10
Enroll

*Transportation: Trekkers will be picked up and dropped off at a specified location in Sacramento area that is disclosed once trekkers are registered for their expeditions.
** Approval Criteria for bicycle tour:
– Participant must provide his/her own bicycle and meet with InspireOut staff prior to trip for bike approval.
– All participants must wear helmets at all times when on bicycle.
– Participants are expected to ride 20+ miles per day with group.
Enrollment Status: The enrollment status shown above specifies how many spaces have been reserved through completed registration to date.  Please note that these numbers are updated nightly – for the most up-to-date enrollment status, please click our "register" button to see how many spaces are available.  Programs can be cancelled and or changed due to low enrollment or weather conditions.
---
REGISTRATION FOR SUMMER 2017 SEASON (3 STEPS)

Step 1: Complete Payment Form for program (link found to specific expeditions in table above)
Step 2: Fill out our Online Registration Form
Step 3: Sign our Waiver – return via old school mail or scan/email to the following addresses:
Mailing Address: InspireOut 17349 Parkside Ct. Monte Sereno, CA 95030
Email: info@inspireout.org
**Once steps 1 & 2 have been completed, you will receive within 2-3 business days a confirmation email from InspireOut as well as an InspireOut Trekker Guide (PDF). We are available to assist you with any questions as you prepare for program.
---
PROGRAM DETAILS:
ITINERARY: Primary focus on survival skills, leadership essentials, wildlife Identifications, natural art, gourmet cooking in the wild, and astronomy.
GRUB:   Please bring a packed lunch for first day.  All meals and snacks are provided, beginning with dinner the first day of program and ending with lunch the last day of program.  Most dietary needs can be accounted for.
COST: See above dates for costs of programs.  Costs include meals, engaging instruction, incredible nights camping under the stars, and priceless memories with new and old friends.  Non-refundable deposit of $50 is required to reserve space in program.
TRANSPORTATION: Trekkers will be picked up and dropped off at a specified location in Sacramento area that is disclosed once trekkers are registered for their expeditions.
MILEAGE:  Hiking mileage for basic programs will vary from 3-6 miles per day.
InspireOut Backcountry Adventures with the 13 Purple Bug Baits! from InspireOut on Vimeo.
---
GEAR ESSENTIALS:  
 A gear checklist will be sent to you in your InspireOut Trekker Guide (PDF).  If you have any questions or need assistance in finding/renting gear, let us know and we can help!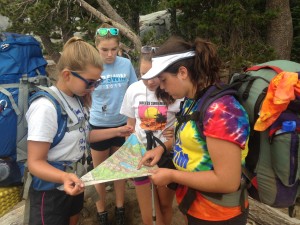 BELOW ARE MANDATORY GEAR ITEMS: 
Outdoor Backpack with hip belt [Please contact us if help needed with finding a pack!]
Sleeping bag
Sleeping mat
Sneakers with tread or hiking boots
Wool socks (preferably a thin pair and thick pair)
Waterproof jacket
Warm jacket (if possible, down)
NOTE: Tents and stove/cookware are provided for by InspireOut.  Participants are divided into same gender tent groups.